Good news this month, a total of 157 Members of The Guild of Property Professionals have passed the Associate Scheme in sales and lettings in July.

The Associate Scheme covers fundamental knowledge for sales and lettings with 40 separate modules to pass.
On completion of the scheme, they have all become a Guild Associate. To mark their achievement, property professionals received a certificate, featuring the trading standards logo. They also received a badge and a Guild Associate Reward card.
Iain McKenzie, CEO at The Guild of Property Professionals says, "Congratulations to all the Members who have passed the Associate Scheme in July. Trust and confidence is one of the four pillars of strength within The Guild. This not only applies to the relationship we have with our Members, but more importantly our Member's relationships with their customers. We look forward to more people passing next month across our network of 800 of the best independent estate agents across the UK."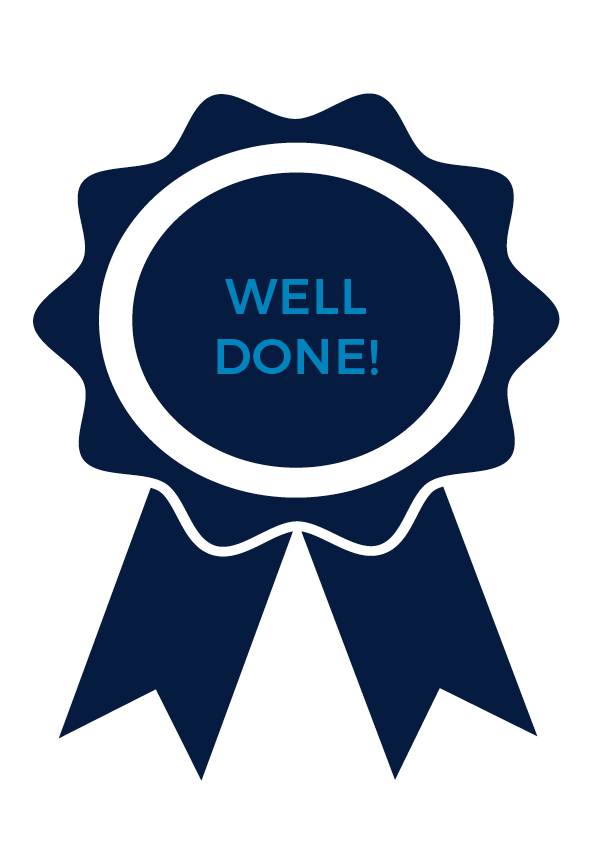 Here our agents have talked about how the Associate Scheme has helped them in their roles:
"We found it very informative, having been an agent for a long time it's great to refresh your memory and add to your knowledge. We made it into a competition and had lots of laughs along the way. We loved the confetti on passing. It's always positive to update and improve our understanding of what can be a difficult market. Many thanks to the team for putting it together."


Spencer Mckay, Oasis Estate Agents:
"I have found the course very helpful and it's certainly improved my knowledge. It's a really easy format to use and I'm excited to begin the next modules".
Ellie Hudspith, Jan Forster Estates:
"Since passing the Associates Scheme it has allowed me to find out things for myself and gain new information that will benefit me and my career. I now have a better understanding of things that I had little knowledge of before."

Passes for the The Associate Scheme Sales:

F

irst Name

Surname

Company Name

Office

Alex

Compton

Edwards Estate Agents

Bournemouth

Ali

Fletcher

Taylor Milburn

Braintree

Amanda

Brice

Philip Laney & Jolly

Great Malvern

Andrew

Scoffins

Sutherland Reay Estate & Letting Agents

New Mills

Andy

Waller

Redwell Estates

Bexhill-on-Sea

Anthony

Keane

Davies & Davies

Bradford on Avon

Arwen

Smith

Oliver Minton Estate Agents

Puckeridge

Becky

Denford

Helmores

Crediton

Ben

Wiggins

Philip Laney & Jolly

Great Malvern

Bethany

Mackenzie

Mundys

Lincoln

Bradley

Mcelroy- Clarke

Newman Estate Agents

Coventry

Carole

Rowe

Emsleys Estate Agents

Sherburn-in-Elmet

Charlie

Carroll

Nigel Poole & Partners

Pershore

Charlie

Lane

Clifton & Co Estate Agents

Dartford

Charlotte

Read

Edwards Estate Agents

Bournemouth

Charlotte

Geary

Davies & Davies

Bradford on Avon

Charlotte

French

Moss Properties

Doncaster

Chris

Laughton

Mundys

Lincoln

Clare

Richardson

Jan Forster Estates

Forest Hall

Dan

Jones

Davies & Davies

Bradford on Avon

Dan

Sharpe

Conran Estates

Greenwich

Debbie

Sampson

Jackson Green & Preston

Grimsby

Debra

Netherway

Marshalls Estate Agents

Hayle

Dominique

Scott

Sawyer & Co

Hove

Eddie

O'Mahony

Jan Forster Estates

Newcastle

Elaine

Robinson

Emsleys Estate Agents

Garforth

Elise

Davenport

Tailor Made Estate Agents

Poole

Ellie

Hudspith

Jan Forster Estates

Newcastle

Ellis

Fisher

Jackson Green & Preston

Grimsby

Emma

Bowey

Mundys

Lincoln

Emma

Metcalfe

Fenwicks Estate Agents

Lee-on-the-Solent

Francesca

Pryce

Edwards Estate Agents

Bournemouth

Georgia

Lupton

The Big Property Shop

Warrington

Hazel

Campbell

Philip Laney & Jolly

Great Malvern

Helena

Scholfield

Wilkinson Grant & Co

Exeter

Hilary

Pinheiro

Nigel Poole & Partners

Pershore

Holly

Gowland

Jan Forster Estates

Forest Hall

Ian

Hounsell

Davies & Davies

Bradford on Avon

Isobel

Smith

Charnock Bates

Halifax

James

Birkett

Castles Estate Agents & Mortgage Services Ltd

Swindon

James

Stanhope

Jackson Green & Preston

Grimsby

James

Chaloner

Heritage Estate Agents

Portishead

James

Bush

Redwell Estates

James

Farran

Edwards Estate Agents

Bournemouth

Jenny

Wray

Jan Forster Estates

Forest Hall

Joe

Bourne

Redwell Estates

Bexhill-on-Sea

John

Williams

Jan Forster Estates

Newcastle

Jolene

Doyle

Conran Estates

Charlton

Jonathan

Guy

Jackson Green & Preston

Grimsby

Jordan

Dye

Kent Estate Agencies

Tankerton

June

Stocks

Mundys

Lincoln

Katier

Roper

Holroyd Miller

Wakefield

Kennedy

Overton

Century Residential Sales & Lettings

Gillingham

Kim

Allen

Jackson Green & Preston

Grimsby

Kim

Parkinson

Moss Properties

Doncaster

Lindsey

Hibbert

The Mather Partnership

Helston

Lisa

Copleston

Stevens Property Sales & Lettings

Ashford

Lisa

Harrod

Redwell Estates

Bexhill-on-Sea

Liz

Chetwood

Philip Laney & Jolly

Great Malvern

Lorraine

Brooks

Edwards Estate Agents

Bournemouth

MATTHEW

CASEY

Oliver Minton Estate Agents

Puckeridge

Mandy

Barley

Jackson Green & Preston

Grimsby

Mark

Bond

Taylor Milburn

Braintree

Matt

Wheeler

Heritage Estate Agents

Portishead

Matthew

Higgins

Sawyer & Co

Brighton

Mel

James

Philip Laney & Jolly

Worcester

Michelle

Nuttall

Moss Properties

Doncaster

Naomi

Ghafoor

James Anderson

East Sheen

Natasha

Aldridge

Stevens Property Sales & Lettings

Ashford

Neil

Balcombe

Kent Estate Agencies

Tankerton

Nichola

Wallis

Holroyd Miller

Wakefield

Nicole

Randle

Nigel Poole & Partners

Pershore

Ollie

Stacey

Guild Staff

Park Lane

Paul

Calcutt

Heritage Estate Agents

Worle

Paul

Anderson

Jan Forster Estates

Newcastle

Paula

Money

Mundys

Lincoln

Pauline

Clarke

Nigel Poole & Partners

Evesham

Rachael

Merritt

Kent Estate Agencies

Whitstable

Rachel

Cunningham

Moss Properties

Doncaster

Richard

Evans

Morris Marshall & Poole

Welshpool

Roberto

Ghirardani

Rochills Limited

Walton on Thames

Robyn

Dyer

Redwell Estates

Roger

Lunt

Morris Marshall & Poole

Welshpool

Roisin

Cunningham

Conran Estates

Charlton

Ryan

Jeffery

Marshalls Estate Agents

Hayle

Sandra

Rowe

Marshalls Estate Agents

Carbis Bay

Sarah

Wilson

The Estate Company

St Johns Wood

Sarah

Tupper

Marrion & Co

Walsall

Seren

Parry-Edwards

Morris Marshall & Poole

Aberystwyth

Shannon

Wood

Heritage Estate Agents

Portishead

Shelley

Blagden

Heritage Estate Agents

Yatton

Spencer

Mckay

Oasis Estate Agents

Staines Upon Thames

Stacey

Wright

Mundys

Lincoln

Steven

Desir

Castles Estate Agents & Mortgage Services Ltd

Swindon

Sue

Wood

Jackson Green & Preston

Grimsby

Tania

Port

Nigel Poole & Partners

Pershore

Tom

Barter

Philip Laney & Jolly

Worcester

Tony

Sutherland

Harrison-Lavers & Potbury\'s

Sidmouth

Vicky

Stovell

Wilkinson Grant & Co

Exeter

Victoria

Allen - Elbourn

Marshalls

Royston

Wendy

Kirk

next2buy Ltd

Wallsend

Zoe

Kent

Marshalls Estate Agents

Hayle

david

Marshall

Marshalls Estate Agents

Penzance

jo

luxton

Helmores

Crediton

julie

sadd

Iconic

Norwich
Passes for the Associate Scheme Lettings:
| | | | |
| --- | --- | --- | --- |
| First Name | Surname | Company Name | Office |
| Aaron | Stannard | Sowerbys | Dereham |
| Amber | Richert | Emsleys Estate Agents | Garforth |
| Andrew | Scoffins | Sutherland Reay Estate & Letting Agents | New Mills |
| Andy | Waller | Redwell Estates | Bexhill-on-Sea |
| Anna | Storey | Jan Forster Estates | Newcastle |
| Anna | Irving | Jan Forster Estates | Newcastle |
| Annie | Wright | Jan Forster Estates | Newcastle |
| Carole | Rowe | Emsleys Estate Agents | Sherburn-in-Elmet |
| Caroline | Edwards | Bassets | Salisbury |
| Cathlynn | Hornof | James Anderson | Putney Hill |
| Charlie | Lane | Clifton & Co Estate Agents | Dartford |
| Craig | Kirk | Rochills Limited | Walton on Thames |
| Dan | Jones | Davies & Davies | Bradford on Avon |
| Ella | Xuereb | Bassets | Salisbury |
| Emma | Rodman | next2buy Ltd | Wallsend |
| Georgia | Lupton | The Big Property Shop | Warrington |
| Hannah | White | Town & Country Mold | Mold |
| Heather | Newsome | Jackson Green & Preston | Grimsby |
| JO | Mancera | FAC Group | Par |
| James | Bush | Redwell Estates | |
| Jane | Holden | Jackson Green & Preston | Grimsby |
| Janette | Oates | Jackson Green & Preston | Grimsby |
| John | Williams | Jan Forster Estates | Newcastle |
| Jolene | Doyle | Conran Estates | Charlton |
| Jon | Webber | Bassets | Salisbury |
| Kirby | Naisbitt | Kimmitt Lettings | Houghton le Spring |
| Lauren | Newsham | Jan Forster Estates | Newcastle |
| Lisa | Harrod | Redwell Estates | Bexhill-on-Sea |
| Lisa | Palmer | Jackson Green & Preston | Grimsby |
| Lisa | Copleston | Stevens Property Sales & Lettings | Ashford |
| Lucy | Sinha | Jan Forster Estates | Newcastle |
| Luke | Kenchington | The Mather Partnership | Helston |
| Melanie | Cadey | Jackson Green & Preston | Grimsby |
| Michelle | Nuttall | Moss Properties | Doncaster |
| Natasha | Aldridge | Stevens Property Sales & Lettings | Ashford |
| Paul | Anderson | Jan Forster Estates | Newcastle |
| Rachel | Cunningham | Moss Properties | Doncaster |
| Richard | Evans | Morris Marshall & Poole | Welshpool |
| Robyn | Dyer | Redwell Estates | |
| Roisin | Cunningham | Conran Estates | Charlton |
| Ryan | Freeman | Jan Forster Estates | Newcastle |
| Sam | Bennett | Helmores | Crediton |
| Sarah | Tupper | Marrion & Co | Walsall |
| Sarah | Keenan | next2buy Ltd | Wallsend |
| Sarah | Wilson | The Estate Company | St Johns Wood |
| Seren | Parry-Edwards | Morris Marshall & Poole | Aberystwyth |
| Sheila | Field | Abode Property Agents | Tavistock |
| Suzanne | Bellamey | Jackson Green & Preston | Grimsby |
| Tara | Morris | Adams Estate Agents | Stockton Heath |
| Tom | Lewis | Morris Marshall & Poole | Newtown |
| Tom | Barter | Philip Laney & Jolly | Worcester |
| Tracy | Hammond | Jackson Green & Preston | Grimsby |