'Tis the season to wrap up warm and count the days down to Christmas day. As we are spending more time in our homes, it's more important than ever to create a cosy hideaway to bring us joy. Having more time in our homes means we can shake up our usual Christmas decorating routine and give some extra attention to creating a home of hygge.
Here is a little interiors inspiration for creating a warm and cosy home to enjoy over the festive season:
1. Put the decorations up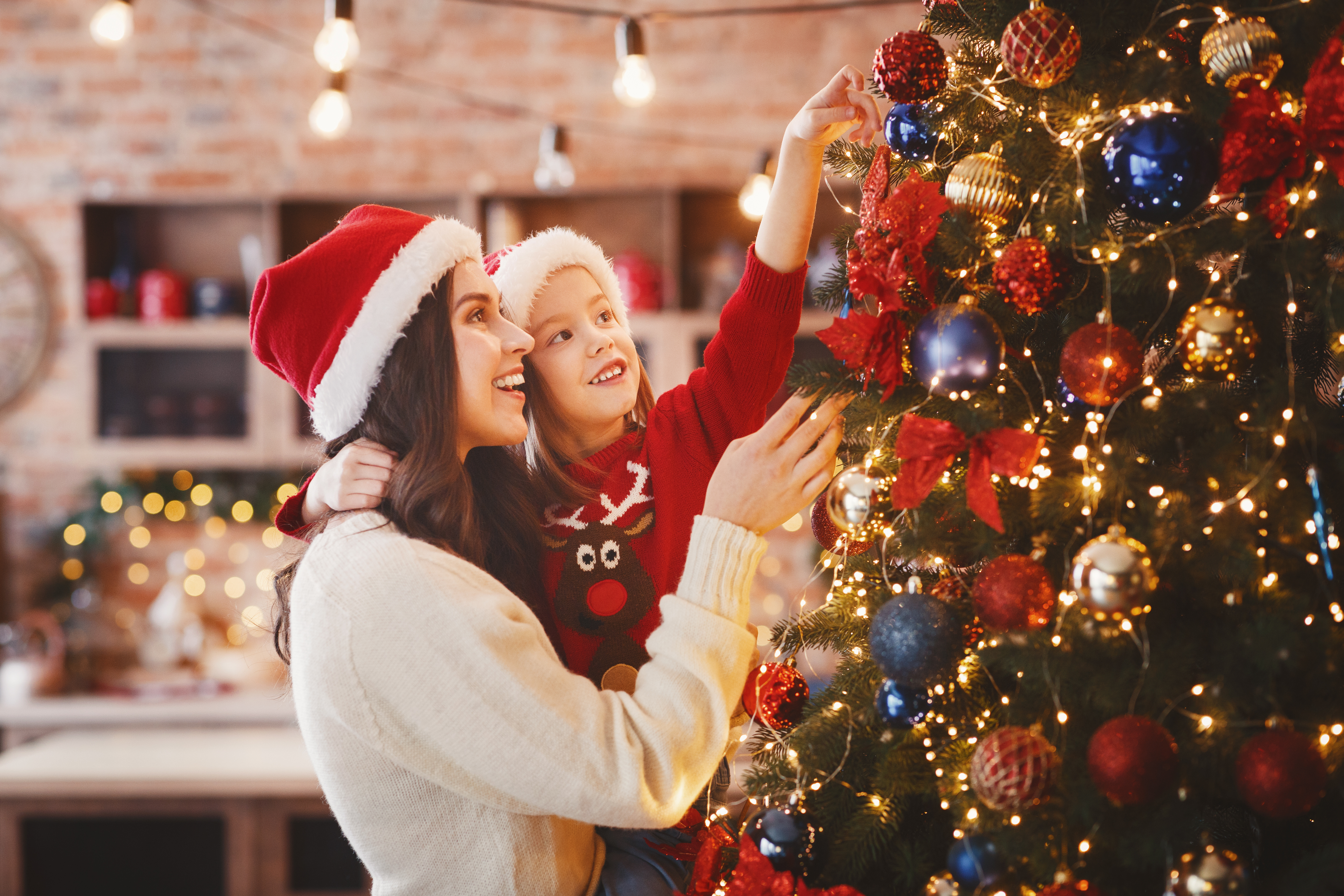 First things first, get your tree up! This year may have been an unusual one, and some of your usual Christmas traditions may be impacted by the pandemic, but that doesn't mean you should give up altogether.
So, dust off the old Christmas decorations, put some festive music on and get the whole family involved.
Tip: Think about the overall look you want to achieve. Are you creating a winter wonderland with snow-whites, sparkly-silver and icy blues? Or you may want stick to a traditional Christmas with reds, greens, silver and white.
2. Create a snug area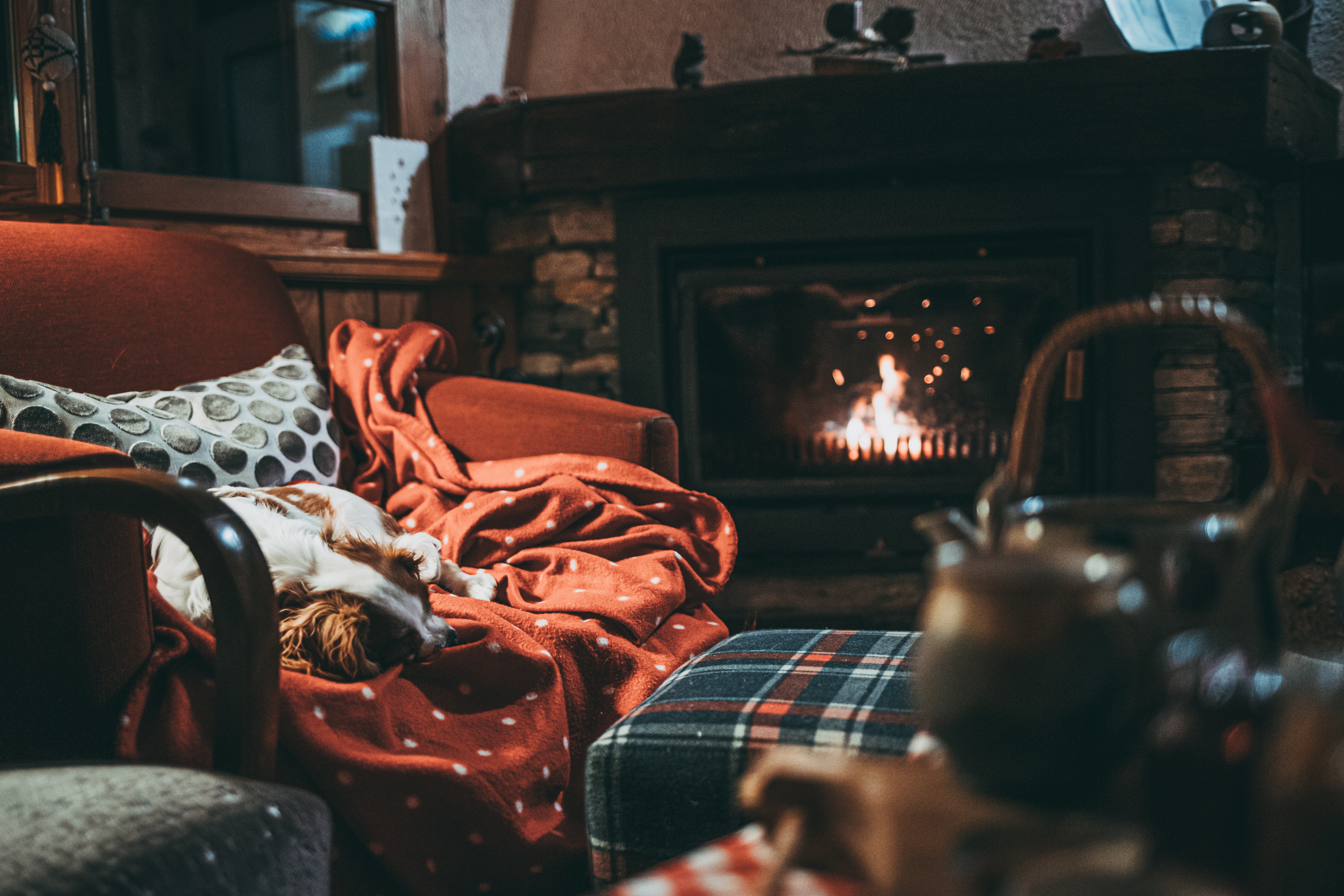 There's nothing better than curling up by the fire in winter, so create a cosy snug area in your home with blankets and cushions galore.
Tip: Opt for warm colours like deep or rusty reds, amber and gold on a neutral base. Layer with textures such as chunky knits, patterns and furs to create an enticing space for relaxation.
3. Light candles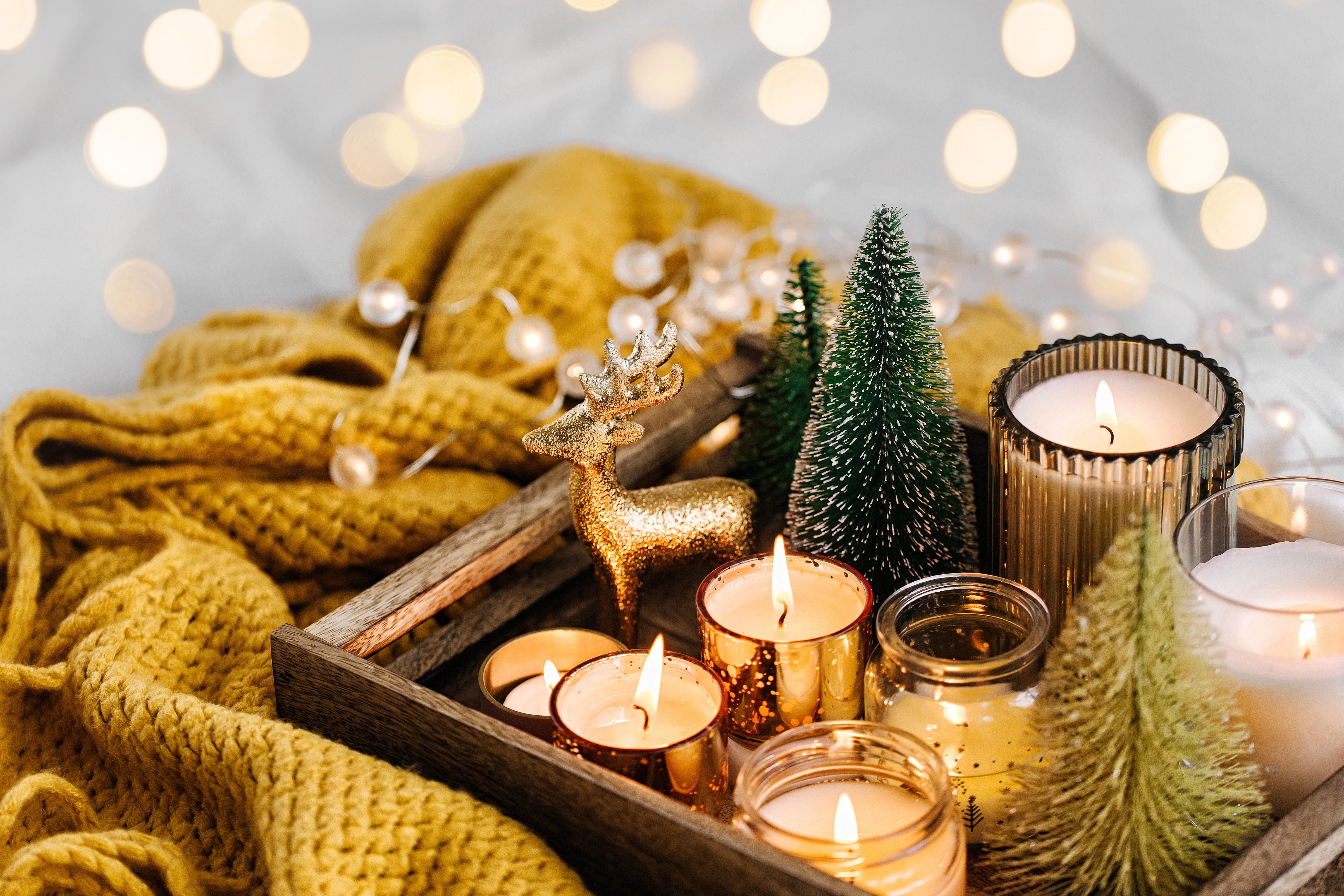 Scented candles are the perfect way to set the ambience. The gentle flickering of flames induces feelings of calm, helping you to wind down in the evenings. Candlelight also pairs beautifully with twinkling Christmas tree lights and a classic festive film.
Tip: Go for festive scents like pine, citrus or spicy cinnamon to treat the senses and create a warm and inviting space.
4. Set up your own bar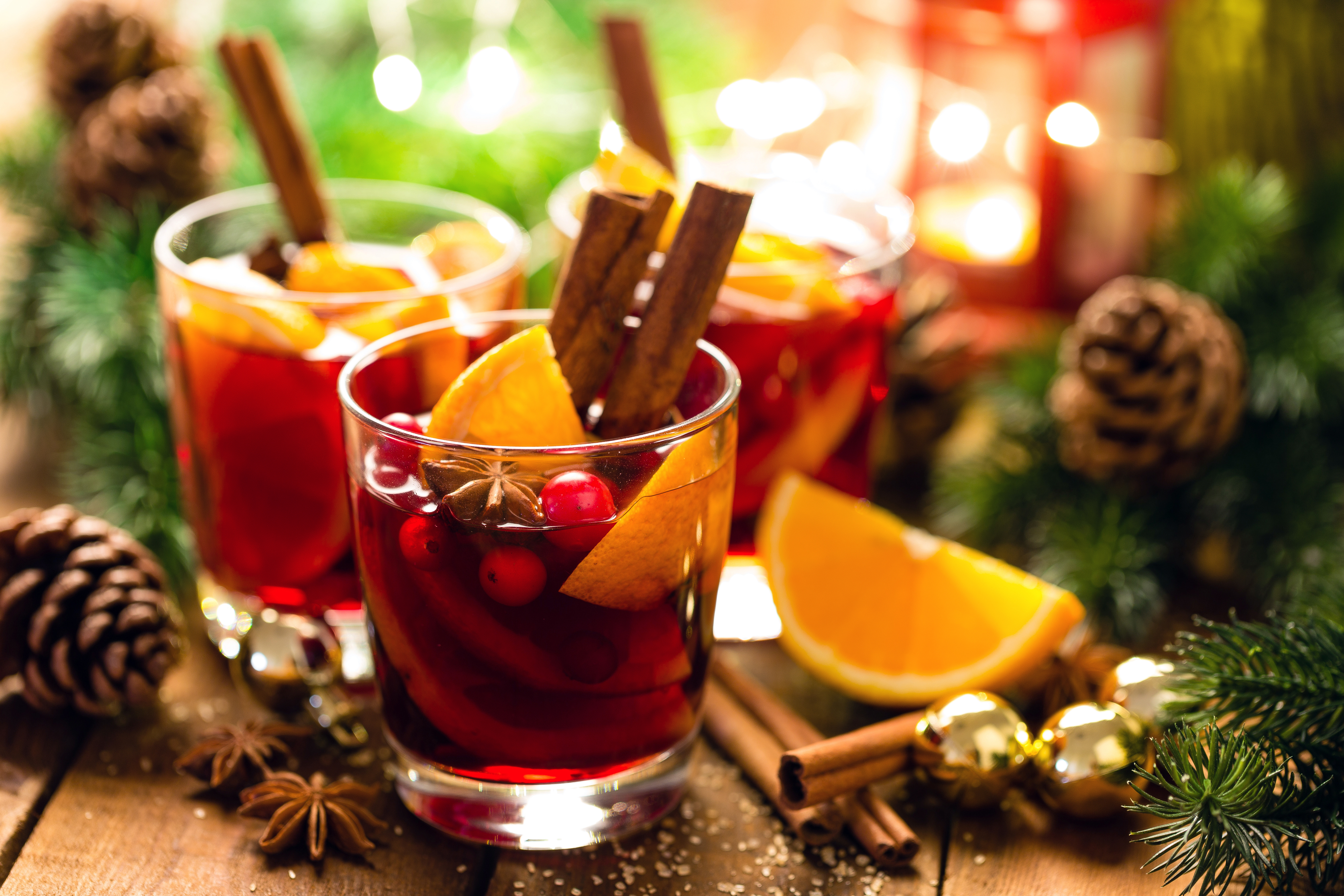 Your normal social festivities may be limited this year, so why not set up your own bar at home? If you'd like to be sipping cocktails in style come Christmas Day, set up a bar cart with your favourite spirits and invest in a cocktail shaker.
Tip: If you're not a big drinker, perhaps you could have your own custom hot chocolate bar, complete with marshmallows, whipped cream and chocolate shavings.
5. Creative lighting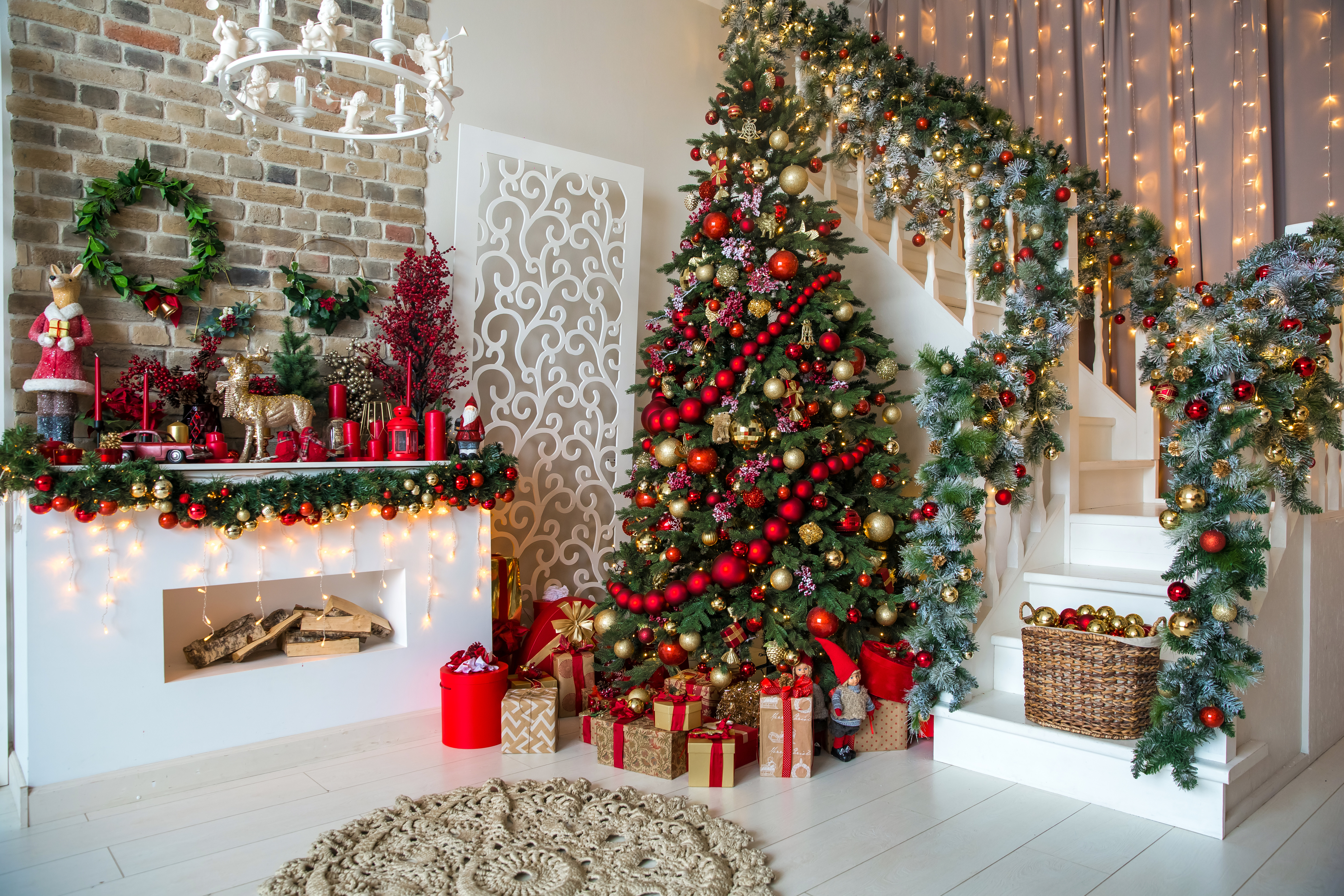 Fairy lights are easy and affordable to style around the home to make you feel merry and bright. Hang lights around doorways, combine them with evergreen boughs to drape over your mantle or wind them through the bannisters of your stairs.
Tip: Pop some in mason jars and place them on a shelf, by the fireplace with holly leaves, pinecones and Christmas ornaments or outside your front door to spread the Christmas spirit.
6. Invite natural elements into the home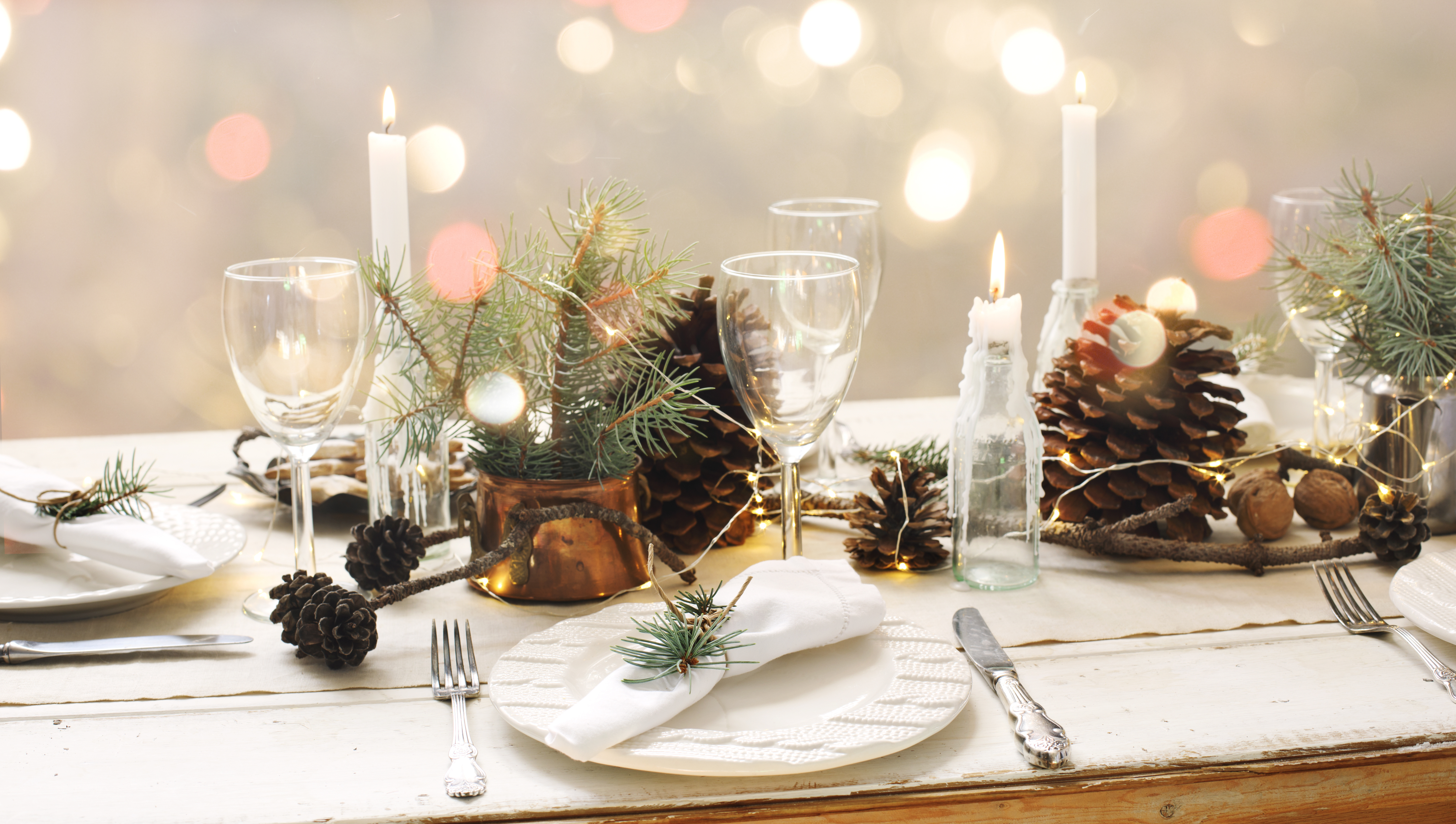 Dry fruit garlands, pinecones, bundles of cinnamon sticks tied with a ribbon, fire logs in a wicker basket and a home-made Christmas wreath will create a cosy cabin feel in your home.
Tip: Forage for holly and fir cuttings to tie onto your existing ornaments and on the dining table for a simple way to decorate your home.
7. DIY decorations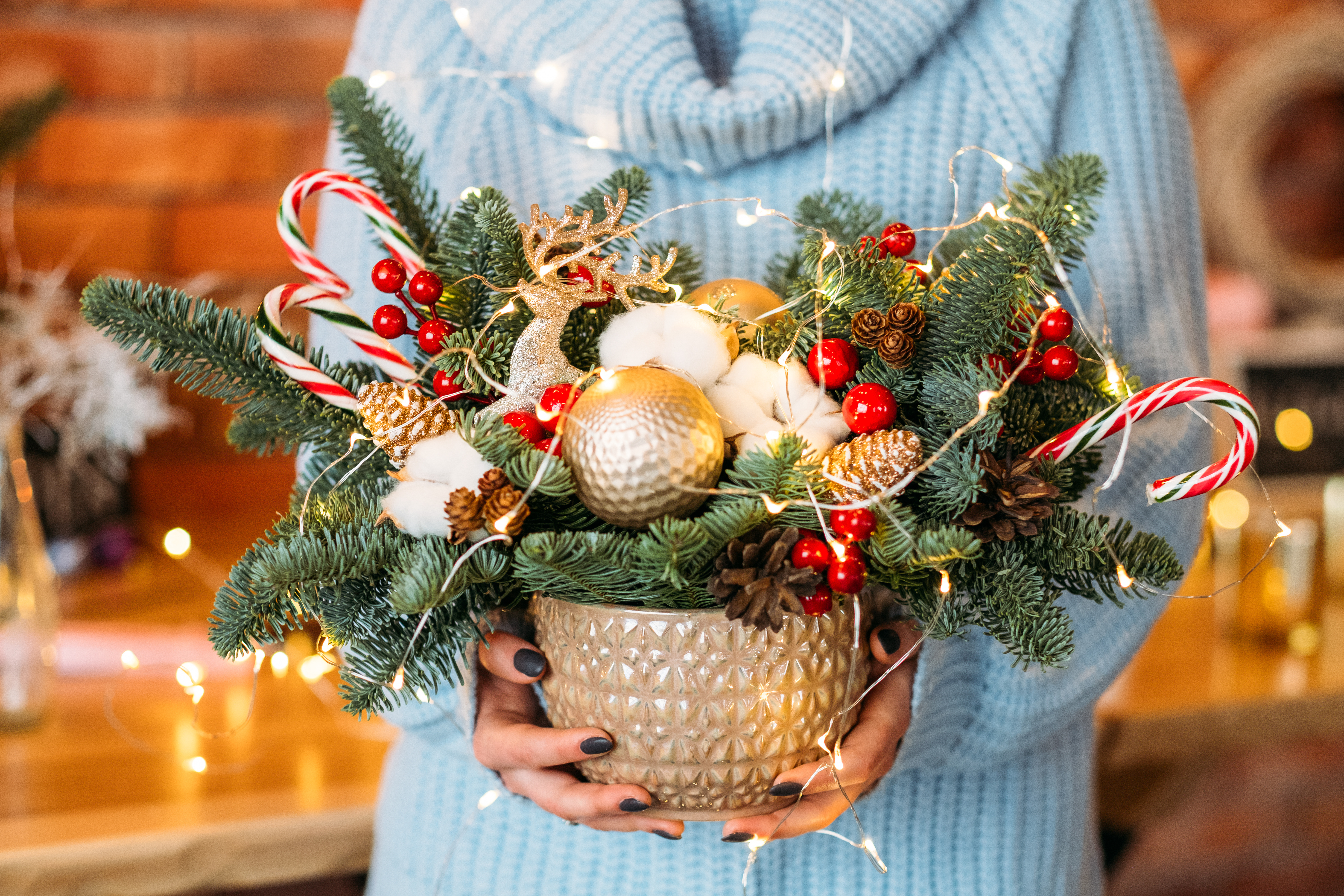 Get creative and make your own decorative additions. Christmas crafts are great fun for the whole family and add a personal touch that you can't achieve by purchasing from a shop. Here are a few DIY decorations to inspire you:
• Dry orange slices to hang around your home with string
• Create origami paper snowflakes
• Make ornaments with salt dough using cookie cutters and paint to decorate them
• Grab your hot glue gun and create festive friends with a ribbon scarf, button eyes and a felt hat with a pom-pom. You will enjoy the memory of creating these for years to come!
• Spray paint a bundle of sticks and twigs with gold or silver to display in a glass vase
Tip: Candy canes and foil-wrapped chocolates are a sweet addition to your table and tree decorations.
Contact us
Thinking of selling your home to make the most of the Stamp Duty Holiday? Get in touch with your local Guild agent and ask them about the ways they can market your property to sell your home quickly.