Now is the perfect season to welcome your friends and family into your home to share a meal you prepared for them. If you're thinking about throwing your very own dinner party this year, here are our top tips to help get you started…
1. Stick to recipes you know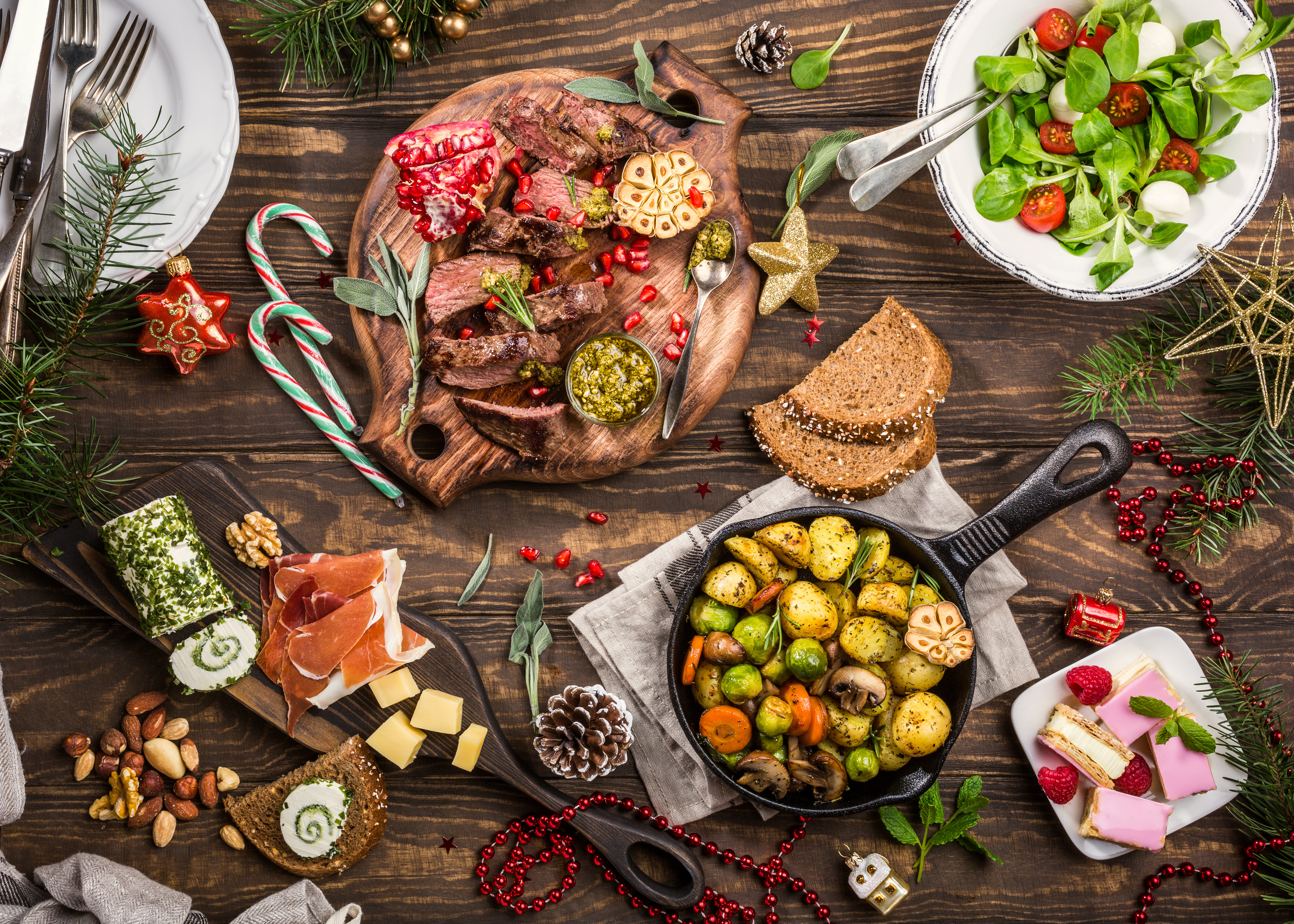 It can be tempting to pull out all the stops and find a creative new recipe to dazzle all of your guests on the night, but this seldom goes well, especially if you haven't practised beforehand.
Usually, the most satisfying meals are those that have been in your family for years and that you've had plenty of time to master. You could even put your own spin on these dishes if you want to create something a little more personal.
But if you really want to try out something new, make sure to choose something within the scope of your cooking skills, and conduct a test run before the party to ensure nothing goes wrong on the day.
2. Give your party a theme
To make your dinner party extra memorable, you can incorporate a theme for the evening. This could include a dress code, fun decorations and a menu full of quirky courses that your guests will love to dig into.
3. Decide on a seating arrangement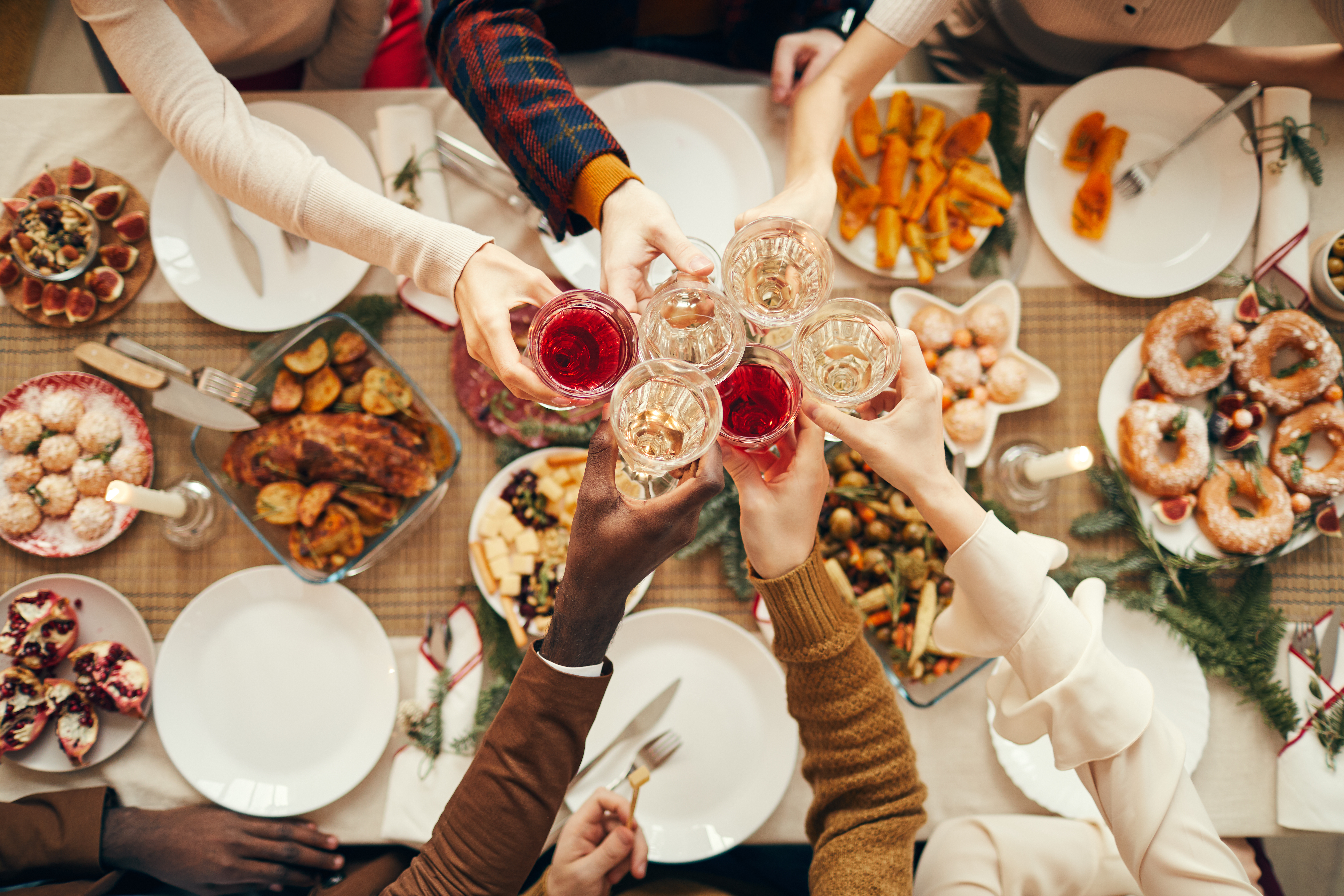 Part of the fun of a dinner party is meeting new people. As a host, you likely have friends from everywhere whether it be work, childhood or mutual friends. A well-thought-out guest list and seating plan is a great way to bring all of your favourite people together and for them to get to know each other.
A few simple spruces make all the difference. Decorate your dinner table with fresh flowers, set a subtle mood with tea candles, hang fairy lights across the wall or ceiling and dim your lamps to help people relax. Don't forget the music – keep it on a low volume setting and design a playlist that you know your guests will love.
5. Start cooking before the doorbell rings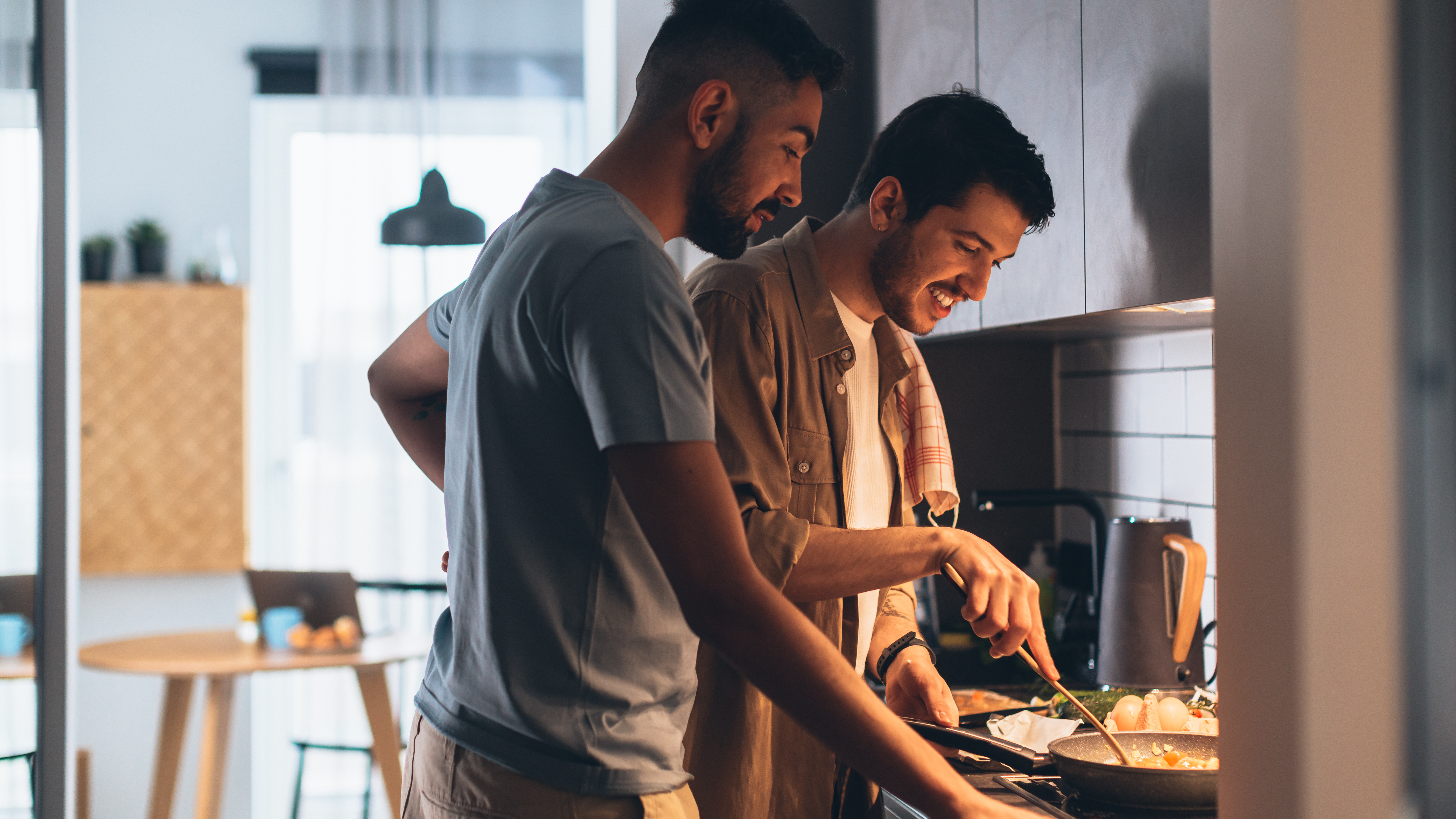 Starting as early as possible will leave you with more time to sit with your guests. Even if this means setting up the portions ready for cooking. It is important to have all of your spices and ingredients out and organised beforehand, as searching for them at the last minute can easily lead to a stressful situation – and the last thing you would want to do, is pop out to the shops for a missing ingredient while your guests are waiting.
6. Make your guests feel at home
Make sure you welcome each guest, let them know where your bathrooms are, and accompany them to hang up their coats and scarves. It is also a great idea to offer them a beverage upon arrival to keep things flowing nicely, rather than having to pour out drinks all at once when everyone has arrived. If you're hosting a number of friends and family members who haven't met yet, take some time out to introduce people and get the conversation started before everyone is seated.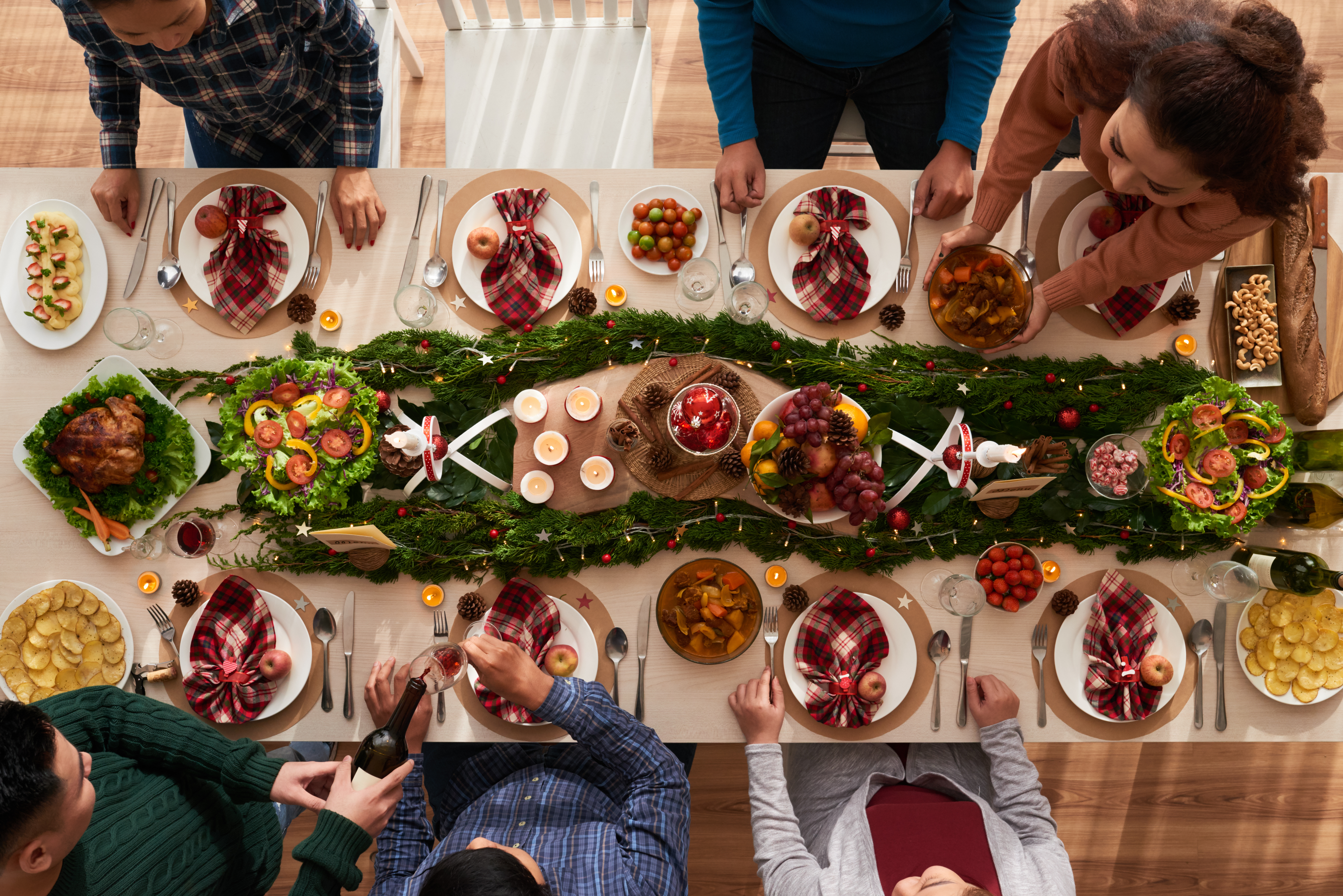 Decide how you would like to serve your dishes beforehand. If you have courses made up of multiple components or if you've chosen several different options, it could be a good idea to serve up your dishes in the centre of the table so your guests can help themselves to their liking. If you've chosen a set menu for everyone or if you've catered to some guests' dietary needs, you may be better off serving their plates ready.
8. Enjoy the meal with your guests
Something in the kitchen might be calling you, or glasses may need topping up, but you should make sure to switch off from your hosting for a moment and allow yourself to enjoy the meal with your guests. It is important to be present at the table and show your guests that it's a pleasure to have them in your home, so spend plenty of time dining with them, engaging in conversation in-between courses.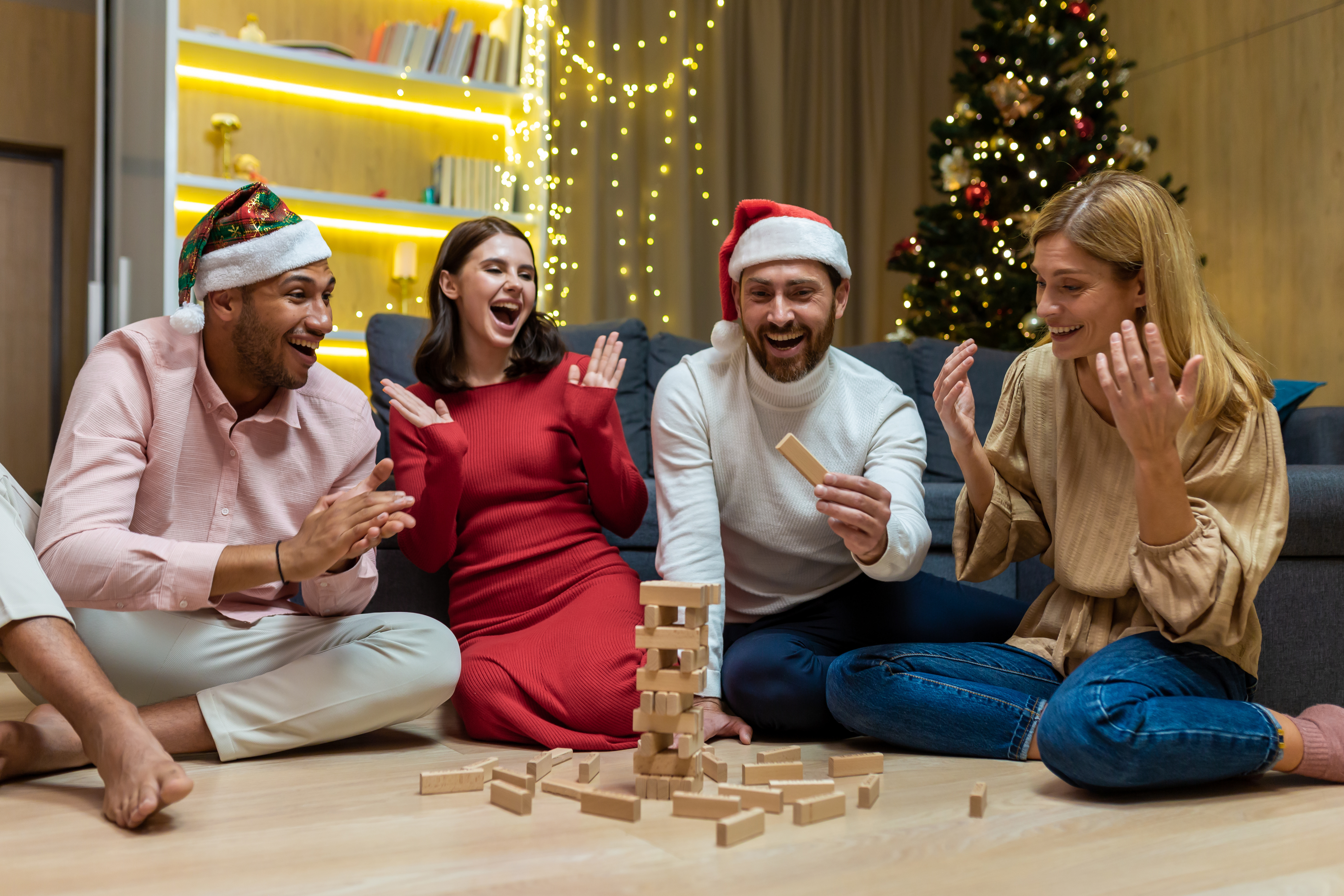 Plan out a fun activity or discussion before dessert – it'll give your guests time to make some room and you can spend even less time in the kitchen between courses. Most dinner party games require nothing more than a pen and paper, so keep things relaxed and let the fun and laughter come naturally. This is also a good way to keep guests at the table if you've prepared a showstopping dessert that you want to be enjoyed in the dining room.
Do yourself a favour and get cleaned up before going to bed. It's better to end the night with a clean kitchen than to wake up to a messy one.
Looking for an expert to sell your home? Contact your local Guild Member today for excellent guidance and results.