The conservatory often becomes the hub of the home over the summer months; perfect for dining, entertaining and basking in the outdoor rays without having to step foot outside. Here are some top tips for upgrading your conservatory now the sun is shining…
Due to an abundance of natural light, conservatories can heat up quickly and become uncomfortable when it's hot outside. There are several ways to keep your conservatory cool - from fitting blinds to adding cooling film to the glass – but arguably the most effective way is to install a new roof, which will regulate the temperature of the room year-round and keep energy bills low as a result.
Carve out the perfect retreat
The conservatory can become the new lounge in the summertime, so design it with comfort in mind. There's nothing quite like cosying up in front of a TV with surrounding views of the garden, and the best way to achieve this perfect backdrop for an atmospheric movie night is to set up an ultra-comfortable seating area using a sofa big enough to seat the whole family. Finish the whole setup off with a charming armchair and a centralised coffee table - you'll find yourself spending your evenings in this room as well as your afternoons!
Incorporate fresh foliage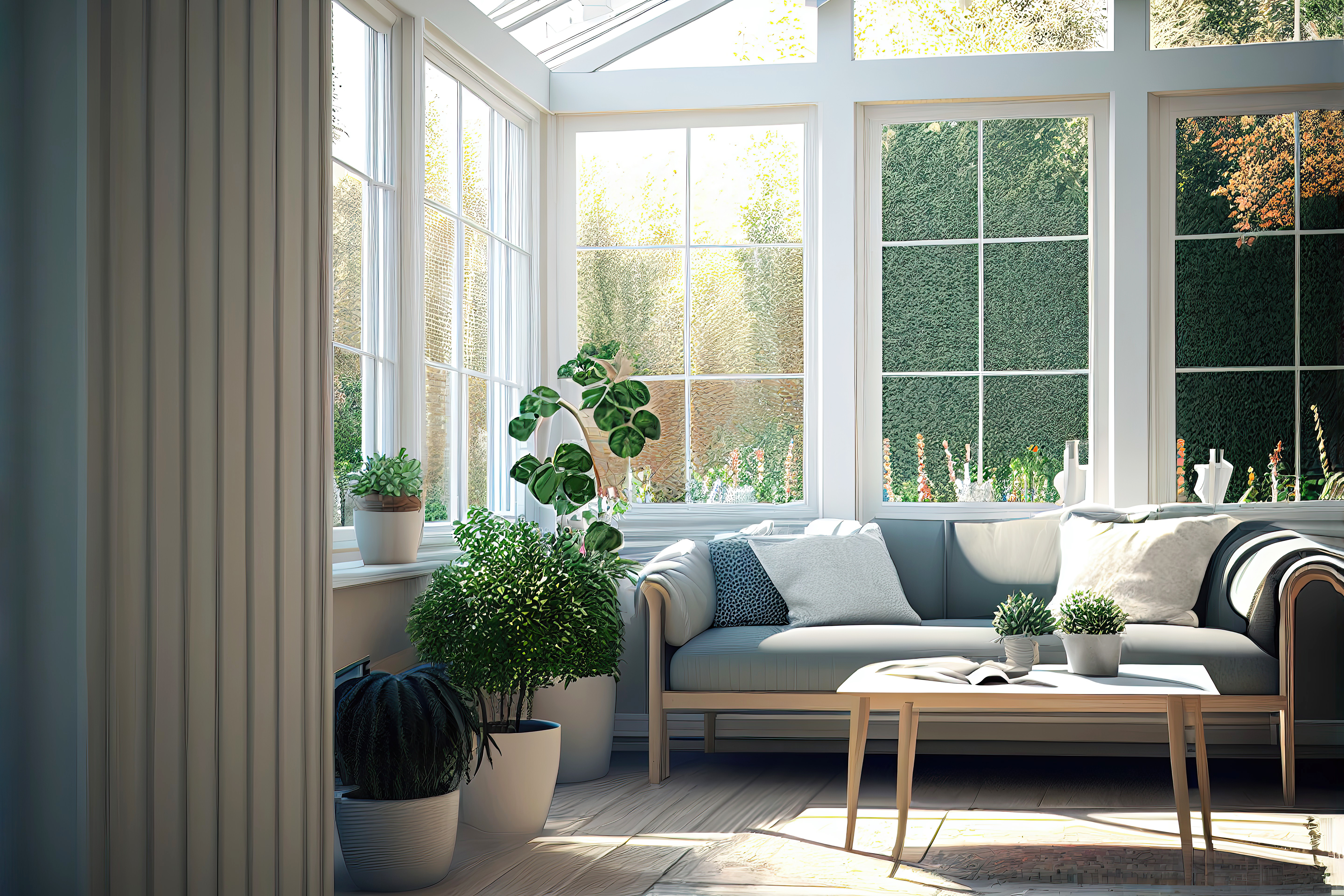 Filling your conservatory with plants and flowers will make the transition from indoors to outdoors a seamless one. Choose structural shapes for visual appeal and brighten up empty corners with tall, flowering plants so that you can feel close to nature even on a rainy day. Set the scene for your houseplants with pops of sage green, soft blue and duck egg, combined with natural textures like rattan, clay and marble. All these elements together will create the perfect extension to your home and your garden.
Indulge in a splash of colour
Give the framework a refresh with a splash of invigorating colour. Whether it's wood, metal or PVC framing, a fresh coat of suitable paint will transform the look of your conservatory. You could even break up an all-neutral colour scheme by choosing an interesting shade, or tie in your furniture colours with matching accents.
Flooring is important to get right as the right choice depends on whether you wish to make a statement with your conservatory or create a sense of flow by matching it to the other rooms in the house. Shiny, reflective surfaces are ideal for smaller rooms as they enable light to bounce around the room, expanding the space. For the full effect, opt for a polished stone or even consider painting your floorboards with high gloss floor paint.
Make it useful year-round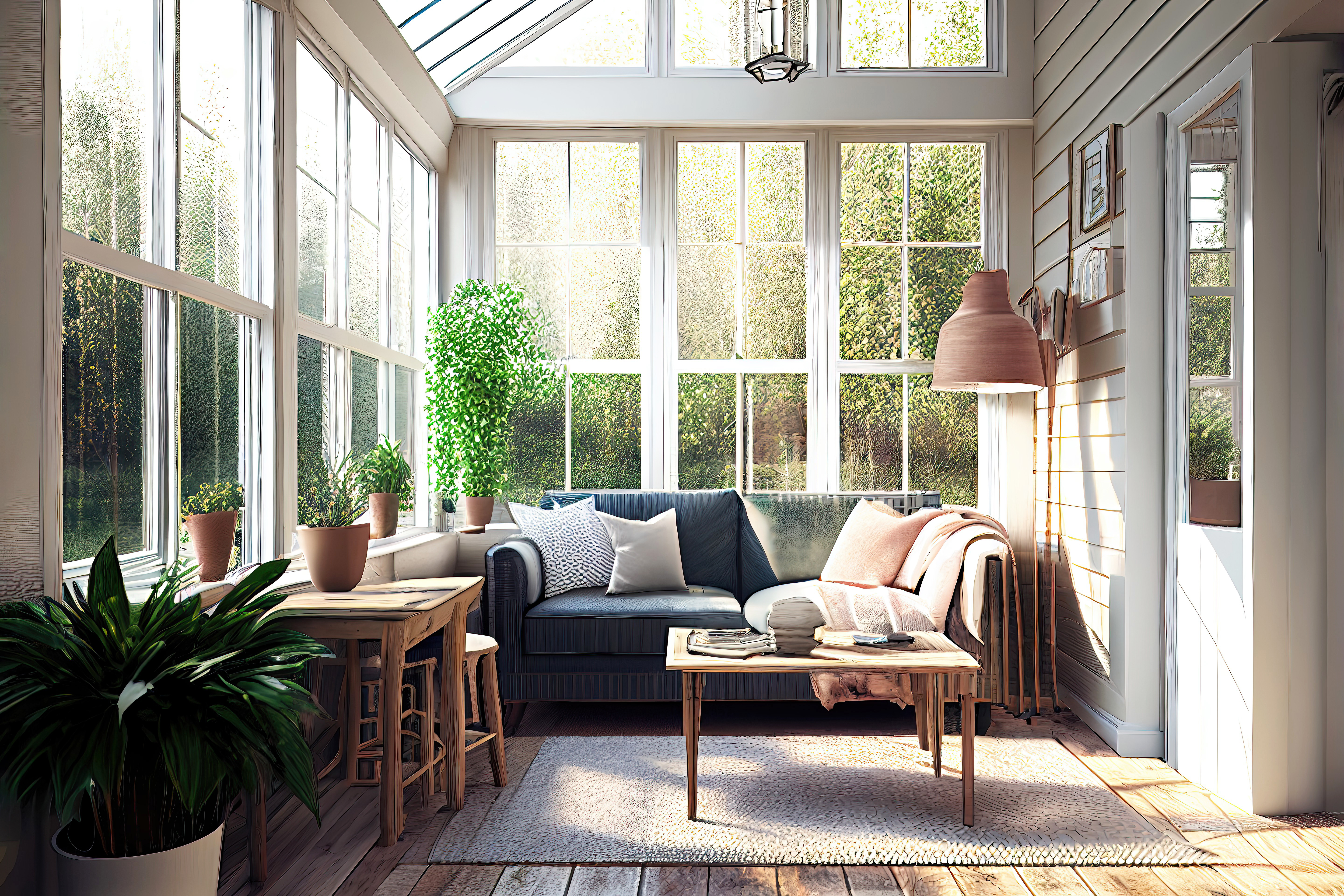 While summer is certainly the season for gathering in your conservatory and garden, there's no reason why you shouldn't enjoy it all year long. Choose versatile furniture and accessories like solid oak chairs and tables, hollowed-out benches for storing seasonal blankets, and silky, decorative pillows to create an adaptable living space.
Are you ready to put your home on the market? Get in touch with your local Guild Member today to begin your journey.